The Importance of Dog Toys
Dog toys mean the world to our pets. They foster good behavior and occupy our pups from boredom. Experts rave about the importance of these toys as some improve dental hygiene while others spark bursts of energy. We think it's safe to say that every pet parent values having toys for their four legged family members to enjoy.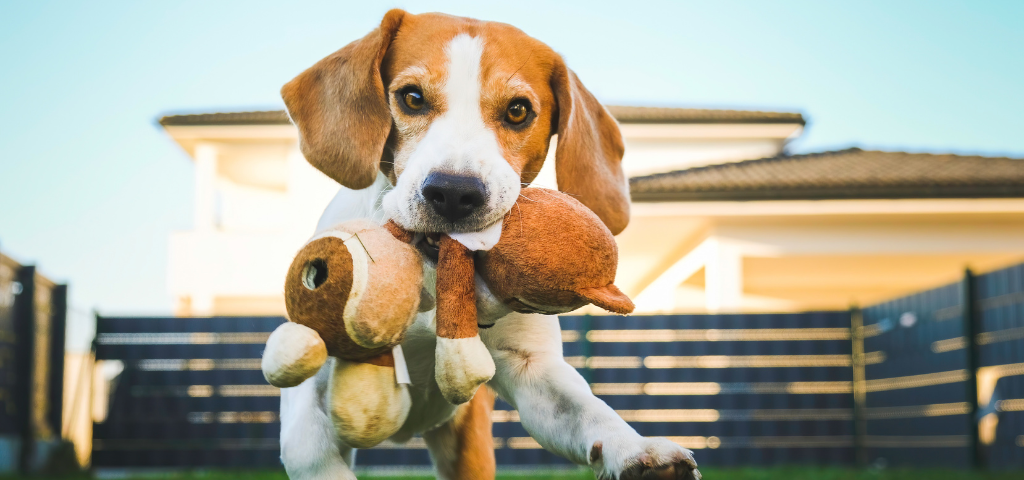 Hidden Risks of Many Dog Toys
However, many dog owners aren't aware that harmful toxins are in tons of the most popular dog toys!
One of the most common and harmful toxins found in dog toys is lead. Preservatives and other chemical residues are also found in dog toys.
These dangerous chemicals are often instantly released from the toy into your precious fur babies as soon as they start playing with their new favorite squeaker ball or rope. As your pets age, the effects of these chemicals can start to show themselves and cause illnesses for your pooch.
You might be asking yourself "How does LEAD and other toxic chemicals get into my pet's toys without anyone noticing?"
The FDA does not currently regulate dog toys. In fact, the only oversight on toy manufacturers is focused on the risks posed to humans, not our pets. Knowing what to look out for when shopping for toys can significantly benefit our dogs in the long run.
Don't worry. We're about to go over how to choose healthy and safe toys for your beloved pets.
Common Toys that Are Dangerous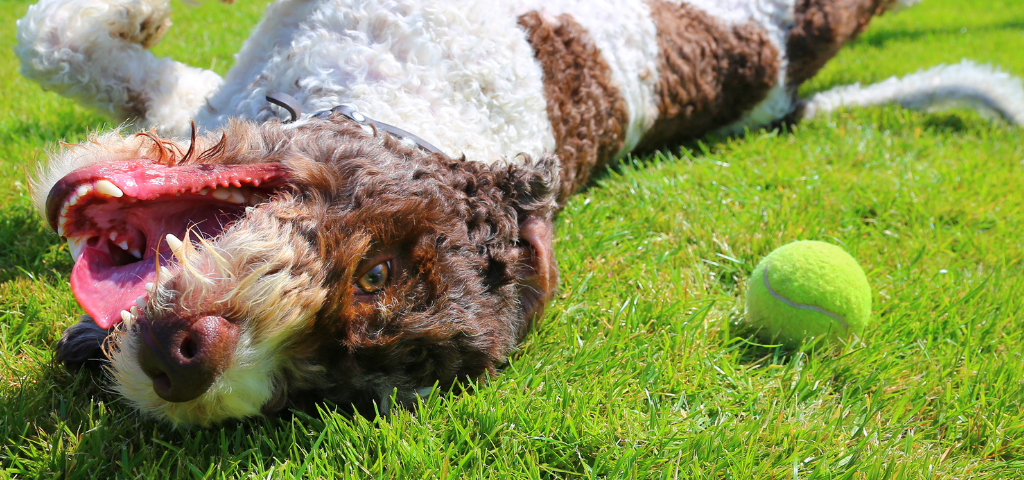 This might come as a shock, but tennis balls can be very dangerous to your pets! Most dog owners aren't aware that nearly 50% of tennis balls contain varying levels of lead. Steer clear of tennis balls and buy your dog a ball from a reputable toy manufacturer.
Another common thing we love to let our pets get away with (I'm guilty too) is chewing on sticks from the yard or the park. Sticks pose a great threat to our pups as wood splinters can cut into their mouths and lead to other complications. A rope toy or bully stick can satisfy your dogs natural urge to chew without putting their health in harms way.
Last but not least, we urge all pet parents to avoid rawhide for their pets. Not only can rawhide have toxins and chemicals in it from processing, but it can also lead to other problems. Dogs can choke on large pieces of rawhide, especially if they are aggressive chewers. Additionally, rawhide is not digestible, so it can cause blockages in their digestive systems.
How to Pick Toxin-Free Dog Toys
It's easy to be fooled by colorful packaging, however, look a little closer and you'll realize the risks posed to our pets on a daily basis. Many pet products are imported from China.
Dog toys that come from overseas tend to have more chemical residues and preservatives than others, however, just because a toy is manufactured in the United States does not mean it's toxin-free.
To avoid toxins, we recommend picking toys that are made from organic and recycled materials for your pets. Toys made up of recycled materials and labeled as "earth-friendly" typically do not contain toxic materials. Plus, you are helping save the planet!
Healthy and Safe Dog Toys We Recommend
In lieu of the common stick, pick up a chew bone that isn't rawhide to combat their urge to bite as these are a long-lasting healthy alternative.
A few companies that are trusted among many dog owners include West Paw Design, P.L.A.Y., Kong Company, and many others. These companies don't use toxic materials and many of them are eco-friendly which we love.
When deciding which toy to get your pup, use your own instincts and best judgment as you know your pet better than anybody else. Doing a little bit of research ahead of time can save your pet from hazardous materials and allow them to live a long happy life.
We also always recommend pet insurance! It's impossible to predict when an accident or illness will occur. With vet costs always rising, pet insurance allows you to never be stuck between your pet's health and your finances.